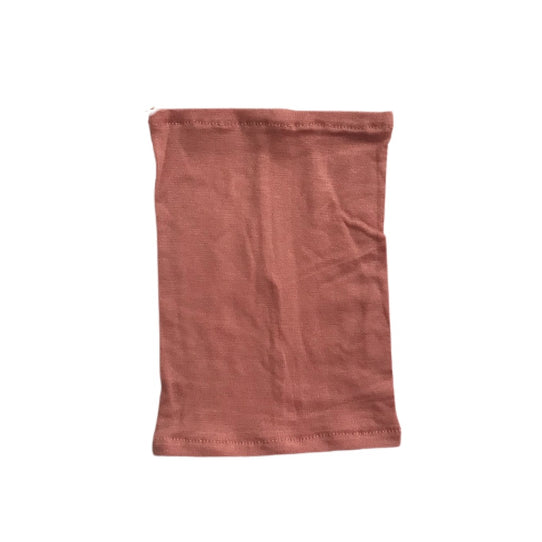 PICC Line Sleeve Rose Pink Plain
Rose Pink Plain Comfy Chemo PICC Line Cover Sleeve
A soft stretchy sleeve to cover up your chemotherapy PICC Line, Pump or IV Line to look better and stop it snagging to help you feel more secure. Lovely simple rose pink colour. Silky-soft stretchy cotton, a naturally breathable fabric designed with style & comfort in mind.
Our range of Bold Beanies PICC Line Sleeve Covers are designed to cover medical chemotherapy PICC lines, IV Line, Diabetes Pump and CGM Sensors and are not a direct replacement for sterile dressings.
You can have this PICC Sleeve customised with any name, slogan or image. Please leave details of what you would like in the checkout box and add the CUSTOM MY ITEM  listing to your cart.  You can choose the font and colour or send us a high-res image and we will always do our best to help. 
PICC lines are typically inserted into a vein in the upper arm, so using a tape measure, measure around your upper arm at the mid point (or get someone else to help, it can be tricky!).
It is best to wait until your PICC line has been placed before measuring and ordering to ensure the best fit. Our PICC lines are made using the highest quality stretchy cotton fabrics and designed with that in mind to be snug, not tight... should your PICC line feel uncomfortable, please contact your nurse or doctor. 
We recommend that you measure the arm with the PICC line with your hand on your hip... please be careful not to disturb any ports or dressings.
Arms can and do differ in size quite markedly – the dominant arm usually, but not always, has more muscle. Measure your bicep before purchasing as covers that have been opened are not eligible for returns of hygiene. 
We have sized our PICC Line Sleeves in line with regular clothes sizing.
Each cover will stretch comfortably up to 1 inch / 2.5 cm and are measured un-stretched. 
XX Small
X Small - Up to 24cm (9½")
Small - 25 to 28cm (10″-11″)
Medium - 29 to 32cm (11½"-12½")
Large - 33 to 36cm (13″-14″) 
X Large - 37 to 40cm (14½"-16″)
If you are in-between sizes we recommend choosing the smaller size. If a size you require is out of stock please contact us.
Many matching items available in this gorgeous rose pink colour including Headscarves, Head Wraps and our original Bold Beanies chemo alopecia hats.
Sustainable made in the UK on the borders of England & Wales.
---
You may also like