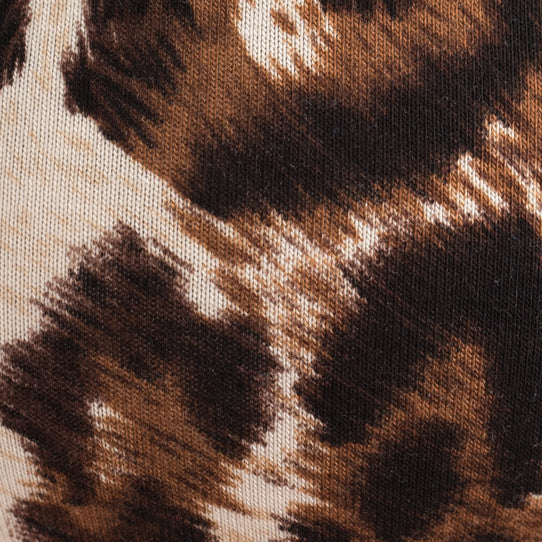 Leopard Print Brown Chemo Bandana Scarf
Fab Leopard Animal Print Bandana from Bold Beanies 
Super-soft, stretchy and comfy cotton fabric head scarf designed to sit easily, snugly and be very comfortable on the head. Cut in a triangle shape which ties with ease at the back or side of the neck... or any way you choose. Can be worn layered over a Bold Beanie for extra warmth or just because it looks good!
Great cotton breathable layer on its own or under all types of helmet as practical comfort and naturally sweat wicking. 
This is a bandana style head scarf in one layer. This print is also available in a double layer, reversible headscarf. Bold Beanies Cancer Hats and PICC line cover sleeves can also be found in this fab animal print.
One size.
Suitable also for anyone with hair or those experiencing temporary alopecia for medical treatments such as chemotherapy or more permanent hair thinning or Alopecia Areata. Provides sweat wicking, UV protection for warmer weather and a soft layer in cooler temperatures.
Made in the UK by a Emilienne, 12 years Breast cancer free. Limited Edition while stocks last. 
---
You may also like