Posted by Emilienne Rebel on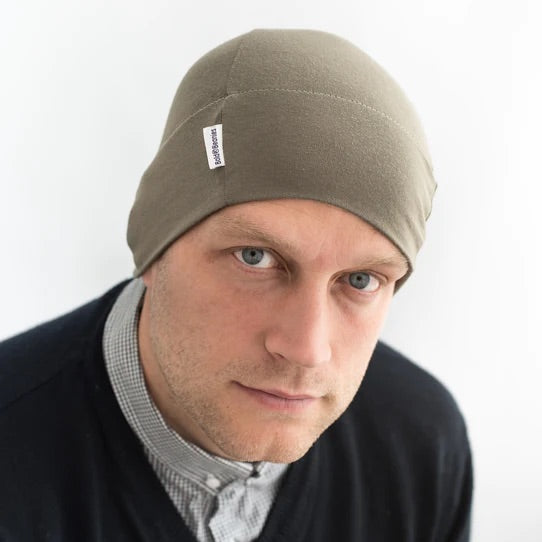 "Good morning. Firstly, I want to say how pleased I am with my Plain Bold Beanie!
I'm part way through my Chemo treatment and have just lost most of my hair, but wanted a different solution to my current winter beanies.
The Beanie fits perfectly, is very comfortable, warm but not hot, and beautifully made." Andrew, 16.02.23
Posted by Emilienne Rebel on
"Your beanies are the very highest quality, like nothing else... very soft. Keep up the good work with the business, they really are very very good and I recommend them to everyone!" Sarbjit, April 2019 Sarbjit is a valued customer and has bought several of the plain men's extra large Bold Beanies hats.