BB Blog — animal print
Posted by Emilienne Rebel on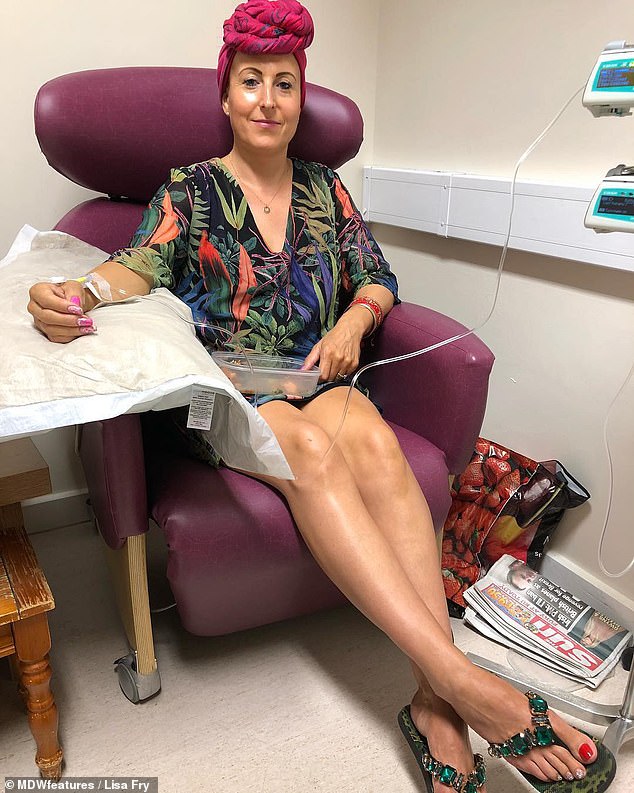 So happy to see my friend Lisa getting the recognition she deserves for her amazing inspirational attitude to her challenges. A women of such dignity, caring, style and strength, I'm so proud to know her.  
"I dress for chemo like I'm on a night out" says Mother-of-four, 39, who found out she had incurable cancer two weeks before birth of her 'miracle' fourth child, says feeling glamorous helps her cope with gruelling treatment.
"A mother-of-four who was told her breast cancer had returned and become incurable just two weeks before the birth of her fourth child has revealed how she always 'glams up' for chemotherapy sessions. 
Nurses treating personal trainer Lisa Fry, 39, from Cheltenham have dubbed her the 'most glamorous patient' because she always arrives on the ward in heels and wearing her glad rags. 
Lisa already has three sons, Charlie, 14, Marley, 12, and Woody with husband Wayne, and Jagger, her fourth, was born on March 25, 2018. 
At 31, Lisa was breastfeeding her third son, Woody, ten, in 2011 when she found a lump in her left breast and was later diagnosed with stage three aggressive breast cancer."
The Lisa Bold Beanie cancer hair loss hat is named after my animal print loving friend: 
https://www.boldbeanies.com/products/the-lisa-bold-beanies-hat
Read the entire article in the Daily Mail here:
https://www.dailymail.co.uk/femail/article-6768549/Mother-incurable-cancer-reveals-dresses-chemo.html?fbclid=IwAR06BAkRSz-ODGXQW3JXuFQXrjPgo0VyAkNcjhmMX9OMLdH2l4mbfEzQXhc