Posted by Emilienne Rebel on
Use Discount Coupon Code ' FESTIVE25 ' at checkout this weekend for a 25% storewide sale on all orders over £30 and get those last minute Christmas chemotherapy cancer Alopecia comfortable cotton headwear or gift for a loved one suffering hair loss.
Free UK Delivery on all orders over £30. Free Delivery to Ireland on all orders over £45. Free Worldwide Shipping on all orders over £55. 
Starts Friday 14th December and ends Midnight on Sunday. 
Tags:

alopecia, alopecia areata, Breast Cancer, cancer, chemo, chemotherapy, code, discount, hair loss, picc, sale, scarves
Posted by Emilienne Rebel on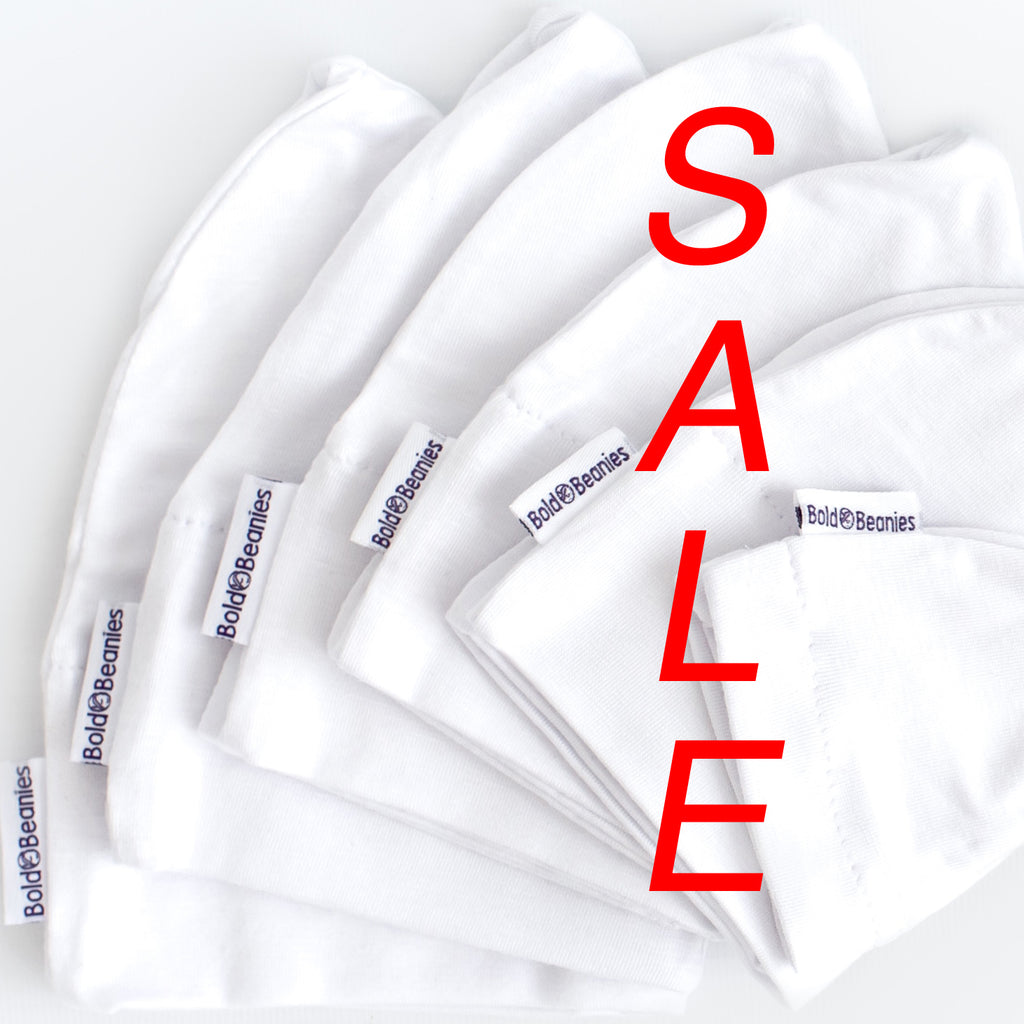 Bold Beanies Summer Sale. Cancer Hats & Chemo Headwear for Hair Loss at Reduced Prices.
Many plain and Liberty print chemotherapy beanies have been discounted and prices reduced. Bold Beanies are designed by Emilienne, a breast cancer survivor, with comfort in mind... using natural cotton breathable stretchy material to fit snugly, but not tightly, onto a sensitive scalp (from cancer treatments, alopecia hair thinning or brain head surgery for example). Our stylish silky soft headwear includes scarves and now Picc cover sleeves for chemotherapy patients and available for Women, Men and kids. 
You can also get a storewide 5 % discount by entering the code ' Summer5' at the checkout.