Posted by Emilienne Rebel on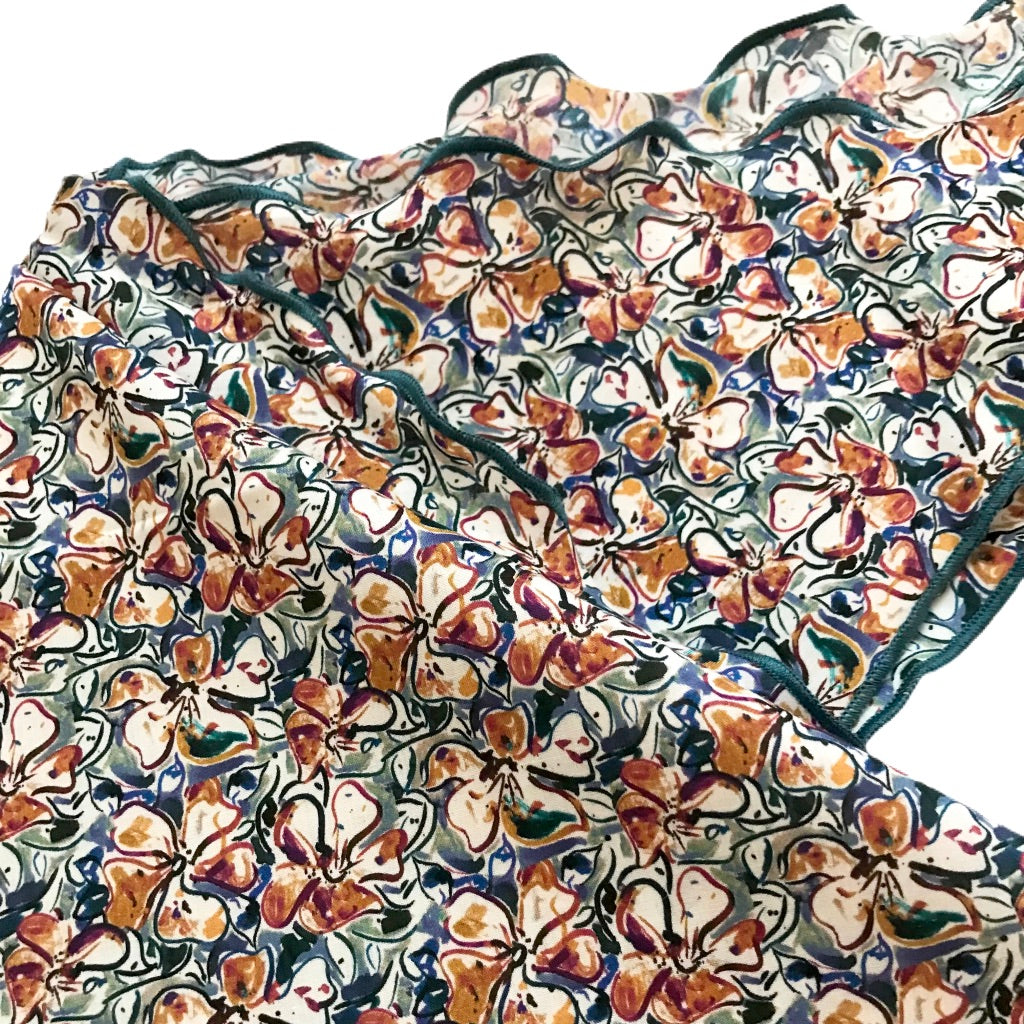 Are you looking for stylish, quality headwear for someone having chemotherapy treatment for cancer and losing their hair?  The original concept behind Bold Beanies came from Emilienne who lost her hair with chemo for Breast Cancer aged 31 and couldn't find anything fashionable as well soft and comfy to cover up whilst looking after her young family.  Choosing only the very best UK fabrics from Liberty of London as well as other designer quality cotton-based prints and plains she created a collection of Chemo headwear to suit women of all ages, as well as men, kids and teens. From Bold...
Tags:

Alopecia, alopecia uk, beanie, boldbeanies, cancer, cancer gift, Cancer hat, cancer hats, cancer headscarf, cancer headwear, chemo, chemo chic, Chemo hat, chemo hats, chemo headwear, chemo sleep hat, chemochic, chemotherapy, chemotherapy headwear, emilienne, Emilienne Rebel, liberty, Liberty Art Fabrics, liberty beanies, Liberty Besty, liberty fabric, Liberty Face Mask, liberty print, pretty chemo hat
Posted by Emilienne Rebel on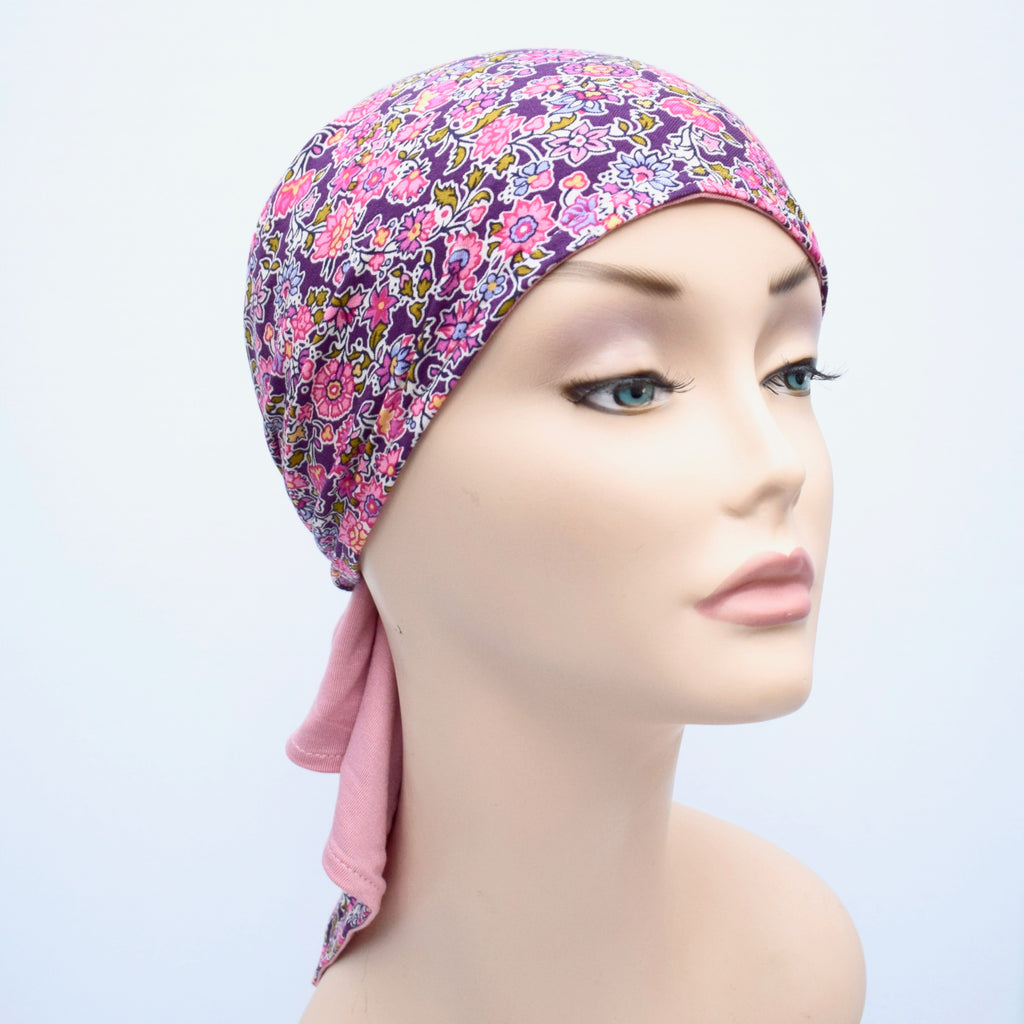 Are you looking for Pretty Cancer Headwear? Do you need to feel feminine during chemotherapy treatment? 
We make feminine, flattering floral and pretty Liberty Print Hats, Headscarves and Head Wraps for ladies suffering hair loss from chemotherapy treatments or non-medical Alopecia Areata. Designed with Style and also comfort in mind; our headwear is also easy to put on. No lengthy lifting of arms. 
Gorgeous beautiful prints from Liberty of London for women of all ages. Available in standard size which fits most women and also extra large size. 
The Liberty print (double sided with a co-ordinating plain side) head wraps and headscarves offer height and interest off the forehead and can be worn either side and folded over offering multiple ways to be tied depending on your mood or clothing. 
Or beautiful range of Bold Beanies cancer hats can be worn as daywear or as a breathable temperature controlling night cap. Plenty of cute prints to choose from and match your nightwear. 
The stretchy thin cotton fabric fits snuggly onto the head and doesn't slip around like other cancer headwear. Our high quality Liberty fabrics are naturally sweat-wicking, breathable and UV protective. 
Which one will you choose? Free UK Delivery on all orders over £40. Fast Worldwide Shipping.
Tags:

bowel cancer, cancer, chemo, chemochic, chemotherapy, cute, feminine, flattering, floral, Hair Loss, hairloss, hats, Head Wraps, headscarves, headwear, ladies, liberty, liberty print, pretty, women
Posted by Emilienne Rebel on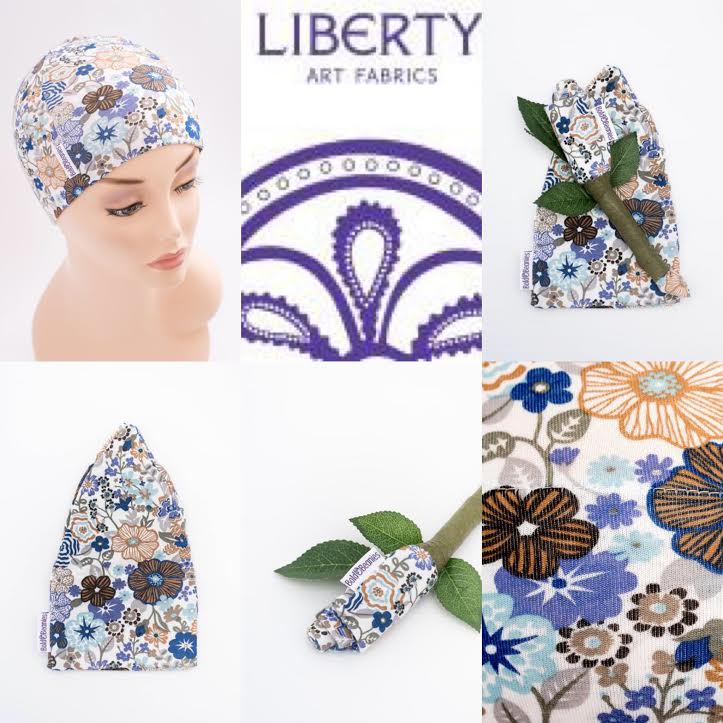 Looking for fashionable stylish headwear whilst going through chemotherapy treatment for Cancer? Just added to the website, the Liberty Grace Bold Beanie
A gorgeous Liberty Art Fabrics floral print in a lovely blue, tan and ecru colour-way. Super silky-soft and comfy for younger women suffering temporary medical or non-medical, more permanent Alopecia hair loss. 
Losing your hair can leave you feeling very self-conscious, but the Grace Bold Beanie is so easy and comfortable to wear with no styling required that you will forget you're wearing it and can just get on with your day. 
Designed using the highest quality cotton stretchy fabrics with minimal seams to fit snugly and comfortably on the head, they are suitable (breathable and temperature controlling) for night wear and a stylish night cap for a good nights sleep. 
Made in the UK by a busy mum who has experience Breast Cancer and Chemotherapy for herself and felt the market needed pretty headwear for younger women with Cancer. Also new to the range, PICC line cover sleeves and Liberty Head Scarves and Head Wrap also in this fabulous Liberty flower print. 
Looking for a gift for someone going through cancer? Get the Liberty Grace Bold Beanie made into a gift rose or send in a bear hug card.
Limited Edition While Stocks Last.
See also our wide range of cancer hats and gifts for Men, Teen Girls, Boys and Kids.
Tags:

Alopecia, alopecia areata, Breast Cancer, cancer, chemo, chemochic, chemotherapy, fashion, hair loss, hat, headwear, liberty, scarf, women