Posted by Emilienne Rebel on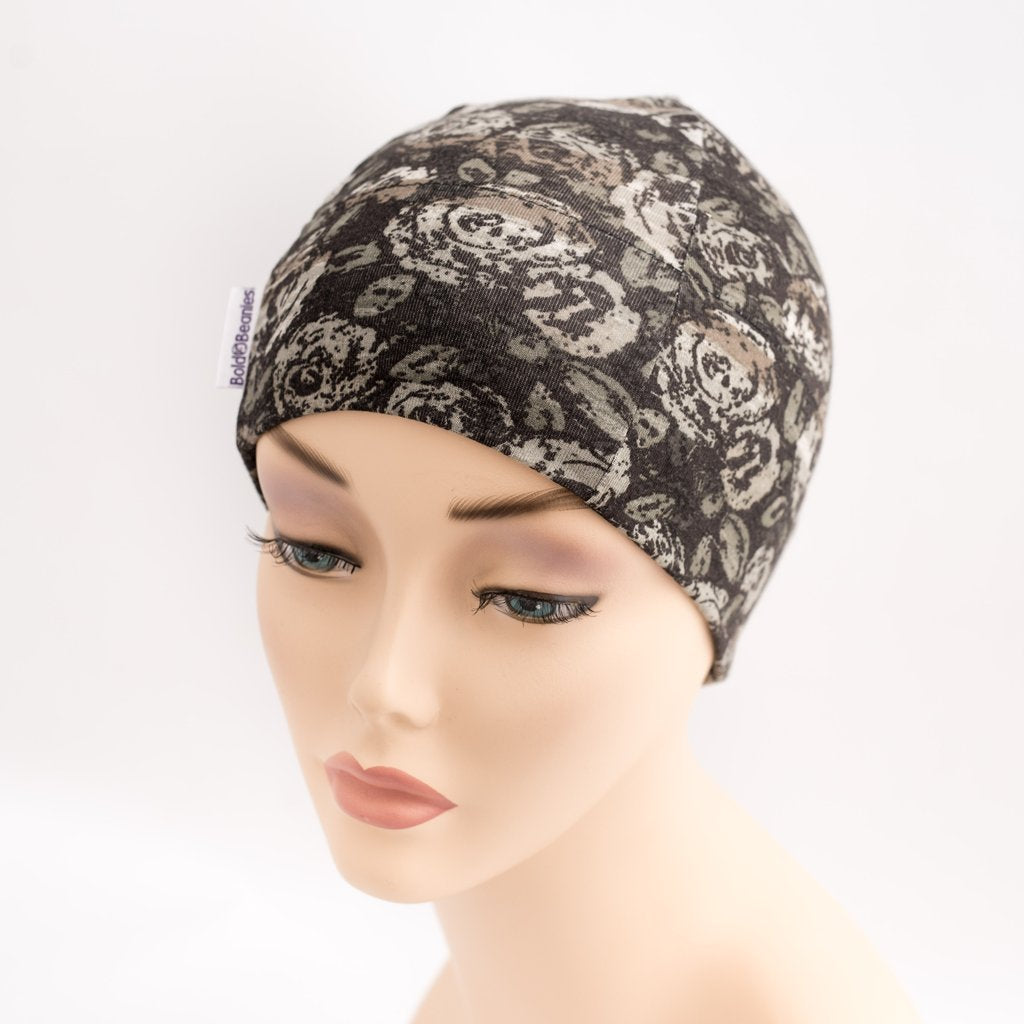 Bold Beanies were designed by Emilienne many years ago whilst undergoing chemotherapy treatment for Stage 4 Breast Cancer when she wanted something super soft and comfortable to stay covered up in front on the family, keep warm but also stylish and pretty for a younger person going through cancer. 
These award winning cancer hats are made to exceptional high standards using the best quality cotton based stretchy fabric from Liberty Art Fabrics which is famous all over the world for quality and the best designs. Minimal seams and not irritating labels make for a comfortable beanie. The stretchy fabric allows the cap to fit snuggly but not tightly onto a bald sensitive scalp and stay put whilst you get on with your day or get a good nights rest. Not too hot or cold, the breathable fabric wicks away sweat and keeps the head at an even temperature. 
Will you go for a plain hat or get one customised with a name or slogan of your choice? Or choose from the wide range of beautiful pattered Liberty prints? 
Designed to be worn day or night, on their own or layered up under another beanie or head scarf... show us how you wear yours. Matching scarves and PICC line covers available now. 
Posted by Emilienne Rebel on
Bold Beanies are Soft Snug Cotton Thin Breathable Beanie Skull Caps for Men, Women and Children. 
Designed to fit snugly but not tightly on a bald scalp, with minimal seams and no irritating labels or stitching to be as comfortable as possible so you can forget you are wearing one and get on with your day. Also suitable as a night sleep cap. 
Designed and Manufactured in the UK by a Breast Cancer survivor who lost her hair and just wanted something simple soft and pretty to cover up easily. 
Luxury, quality thin stretchy fabrics which mean they are great for layering up under other hair loss headwear, Hijabs, turbans and all types of scarves and helmets. 
Posted by Emilienne Rebel on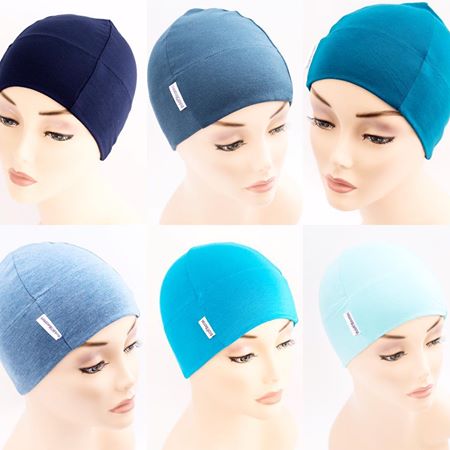 Bold Beanies stock a wide variety of shades of all of your favourite colours to give you the best choice possible... hopefully making a difficult time with hair loss just a little bit more bearable. Match a specific outfit with ease or choose a shade thats really flattering to you.  Our simple plain hats range are made using the finest cotton stretchy material to fit snuggly on the head and not slip around like a scarf and feel so comfortable you will forget you are wearing it... unlike many wigs which can be very uncomfortable to wear.  All our plain...