Posted by Emilienne Rebel on
I was delighted to be approached by Alex Jones to chat about the creation of Bold Beanies and my experience of Breast Cancer on her BBC Radio Wales show on Sunday Morning. Talking hair loss from chemotherapy treatments and starting my small business making my innovative soft, comfy yet fashionable Bold Beanies from North Wales.
Explaining the need for stylish cancer headwear for younger women and what makes my award winning beanie cancer hats so popular for hair loss sufferers; my Bold Beanies Bouquets and roses to create a beautiful, traditional yet practical gifts for women suffering hair loss (from chemotherapy treatments or Alopecia); expanding the range to mens, teens and kids ranges also and the development of sustainable new products like head wraps, headscarves, face-masks, PICC sleeves all using quality Liberty and fun cotton fabrics and my book HOPE.
A positive story of survival 15 years after my grade 3 advanced diagnosis of Breast Cancer and how grateful I am to be able to watch my children grow, support lovely charities and make a difficult time for others just that bit more bearable.
Posted by Emilienne Rebel on
Benefits of our Bold Beanies Chemo Hair Loss Headwear for Men
- Natural Stretchy Cotton Fabric
- Breathable & Temperature Controlling
- Designed for style & comfort
- No slipping on bald scalp
- Minimal Seams For Optimal Comfort
- Sweat Wicking & Naturally Antibacterial
- Wear as Soft Helmet & Other Headwear Liner
- No Irritating Label or Seams
- Easy to put on
- UV protective
- Liberty Prints & Customisable Plain Colours
Tags:

antibacterial, bald, baldness, bamboo, beanie, beanies, bowel cancer, cancer, chemo, chemotherapy, cotton, hair loss, headwear, helmet liner, male, men, mens, skull, skullie, sleep, sweat wicking, temperature control, testicular, treatment
Posted by Emilienne Rebel on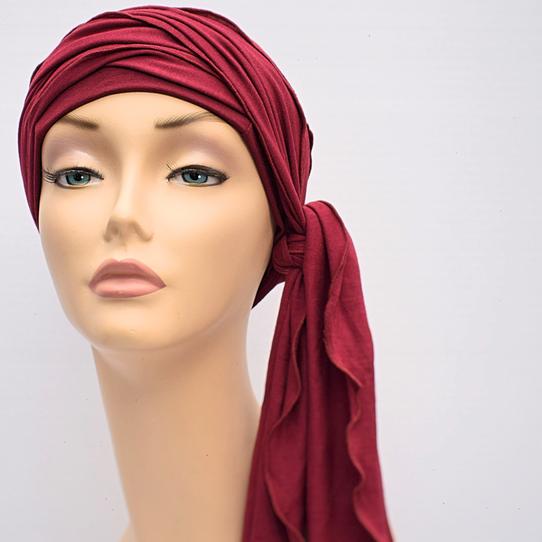 I had a really lovely online enquiry from a customer earlier asking about shipping our bold Beanies cancer hats to the USA. 
She was looking for stylish women's headwear which was also comfortable as she's having chemotherapy treatment for breast cancer. I explained about our snug, coton beanie cancer hats and beautiful quality Liberty printed double sided head scarf made for comfort and ease after surgery. 
Having chemo, she'd lost her hair quickly and felt cold at night, like I did. Her bald scalp was extra sensitive, so she wanted cotton headwear as they are hypoallergenic and breathable. The skull caps for ladies are suitable for daywear and as a temperature controlling cancer sleep hat.
She ordered some soft cancer Beanies (plain colours and Liberty prints) and head scarves to be shipped to America and had a headwear bouquet sent to a friend as a thoughtful cancer gift also having chemotherapy in Ireland. She also ordered a graffiti greetings skull cap to be sent to America for her and her children to write on for her oncologist as he is a runner as thin breathable sweat wicking exercise beanie.
I really love hearing from my customers and good feedback about our pretty cancer headwear. 
Fast international shipping to USA, Canada, Australia and Ireland.
 

FREE SHIPPING

 

on all orders over £65.
Posted by Emilienne Rebel on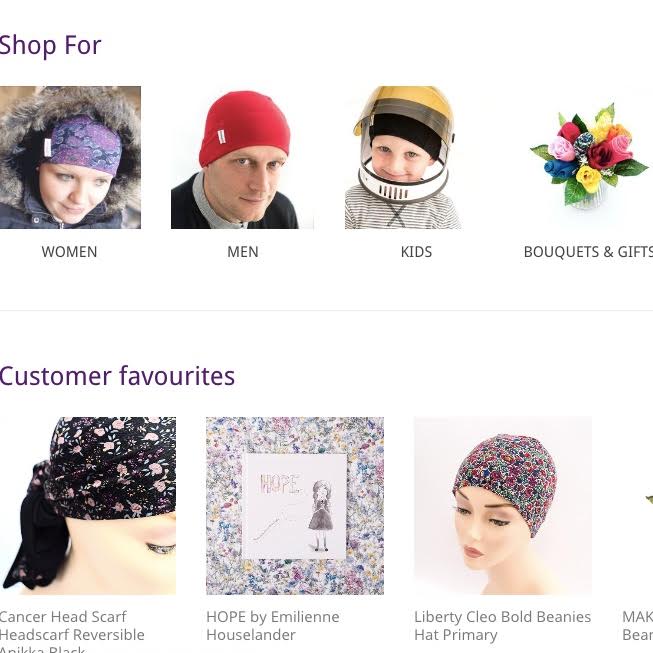 Exceptional quality, easy to put on and super comfortable, stylish Cancer headwear. European Award Winning Headwear!
At Bold Beanies we are committed to helping anyone going through chemotherapy, alopecia and other medical hair loss issues. Our beautiful handmade headscarves, head wraps (bandanas), beanies, night caps and helmet liners will make you feel instantly pretty and feminine. One less things to worry about.  
Choose from our beautiful selection of Liberty prints and plain fabrics that are all natural and breathable, including cotton, silk and cashmere. Skull caps and sleep caps for Men, women and kids. 
All of our chemo designs will keep you warm in winter and cool in summer. We have developed a range of chemotherapy styles (including PICC cover sleeves and cancer gifts for loved ones) which are very easy to put on. No lengthy lifting of arms or fiddly fabrics to tie. 
We've designed the Bold Beanies for style, ease and comfort in mind... the perfect one stop solution to anybody's hair loss. Constructed with minimal seams and no irritating labels for ultimate comfort. 
We've designed the headscarf to flatter every face. Double-sided for interest and value for money, lots of clients turn back the front part to reveal the underside. This style is perfect for anyone who wants to wear a pretty headscarf but doesn't want to have the hassle of learning to tie a square one and is snug and completely secure of the head. 
Posted by Emilienne Rebel on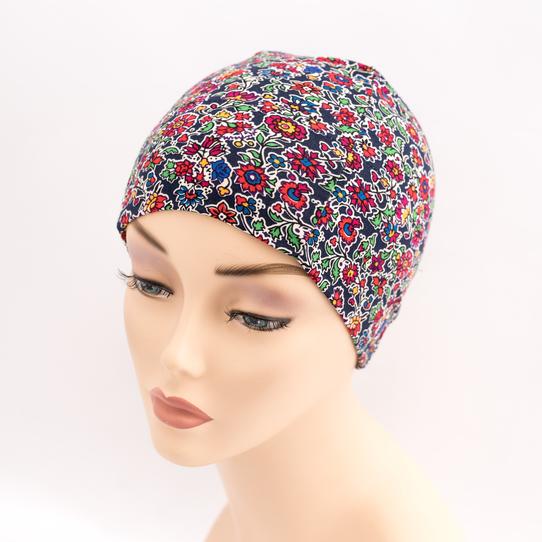 Bold Beanies now offer a wide range of silky soft cotton hats, headscarves and head wraps suitable for sensitive scalps from cancer chemotherapy treatments, for women with hair or hair thinning to more permanent Alopecia Areata. 
Our headwear range is made using the finest natural fabric and to the highest quality. The thin stretchy cotton material is practical, antibacterial, breathable, easy to put and keeps the head at an even temperature. 
Our beanies, head wraps, head scarves, picc line covers are beautiful using the best Liberty Art Fabrics for style as well as comfort and a complete range of plain colours to co-ordinate with any outfit and make you feel more comfortable. 
Have a wide range of headwear options for your course of treatment including beanies for day and night wear, head wraps and head scarves as well as a wig to see you through. Bold Beanies are perfect as a comfy breathable, sweat wicking layer under other woolly hat, hijabs, turbans and all types of helmets and hard hats.
Made in the UK by a Breast Cancer Survivor. Free UK and worldwide shipping available. 
---