Posted by Emilienne Rebel on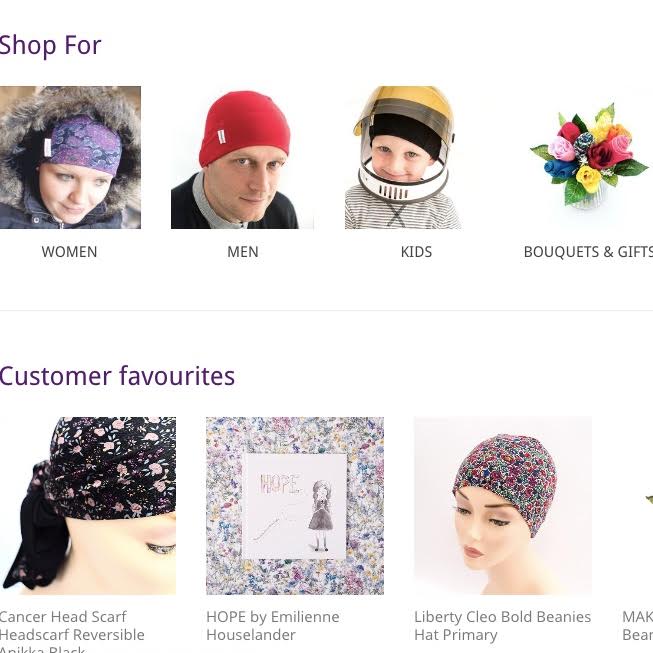 Exceptional quality, easy to put on and super comfortable, stylish Cancer headwear. European Award Winning Headwear!
At Bold Beanies we are committed to helping anyone going through chemotherapy, alopecia and other medical hair loss issues. Our beautiful handmade headscarves, head wraps (bandanas), beanies, night caps and helmet liners will make you feel instantly pretty and feminine. One less things to worry about.  
Choose from our beautiful selection of Liberty prints and plain fabrics that are all natural and breathable, including cotton, silk and cashmere. Skull caps and sleep caps for Men, women and kids. 
All of our chemo designs will keep you warm in winter and cool in summer. We have developed a range of chemotherapy styles (including PICC cover sleeves and cancer gifts for loved ones) which are very easy to put on. No lengthy lifting of arms or fiddly fabrics to tie. 
We've designed the Bold Beanies for style, ease and comfort in mind... the perfect one stop solution to anybody's hair loss. Constructed with minimal seams and no irritating labels for ultimate comfort. 
We've designed the headscarf to flatter every face. Double-sided for interest and value for money, lots of clients turn back the front part to reveal the underside. This style is perfect for anyone who wants to wear a pretty headscarf but doesn't want to have the hassle of learning to tie a square one and is snug and completely secure of the head.