Posted by Emilienne Rebel on
A donation for each sale of our face coverings will be made to NHS Charities Together (registered charity no. 1186569)
"NHS Charities Together is a collective experience representing, supporting and championing the work of the NHS' official charities. NHS Charities give £1million a day to the NHS, providing vital funds to help the NHS do more."
See the NHS Charities together website for me information: 
Donations were previously made to 'Masks for NHS Heroes' but they have now reached their Crowdfunder target.
Posted by Emilienne Rebel on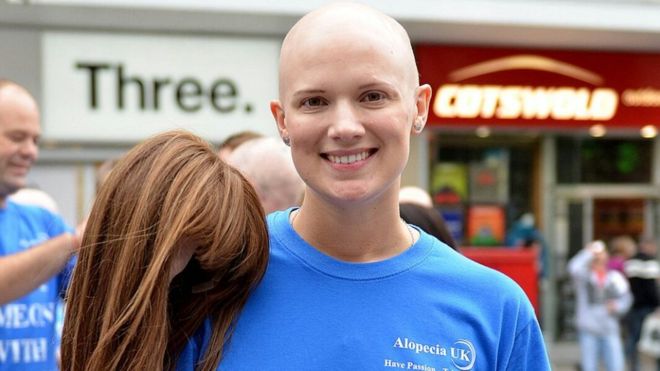 Radio 1s Newsbeat offered a great article yesterday about Alopecia and the young and that the charity Alopecia UK is reaching out to the NHS to provide one human hair wig per year to anyone effected by the condition.
"At the moment, local health bosses decide how many wigs patients are entitled to in their area.
Alopecia UK says its data suggests in some areas patients are offered two wigs a year, while in others they aren't offered any.
NHS England said there is no nationally set limit and "all patients' needs and circumstances are different".
"Some people literally will not leave their house without hair on their head.  So if we want people with alopecia to contribute to society then there should be help there for all those who need it."