Posted by Emilienne Rebel on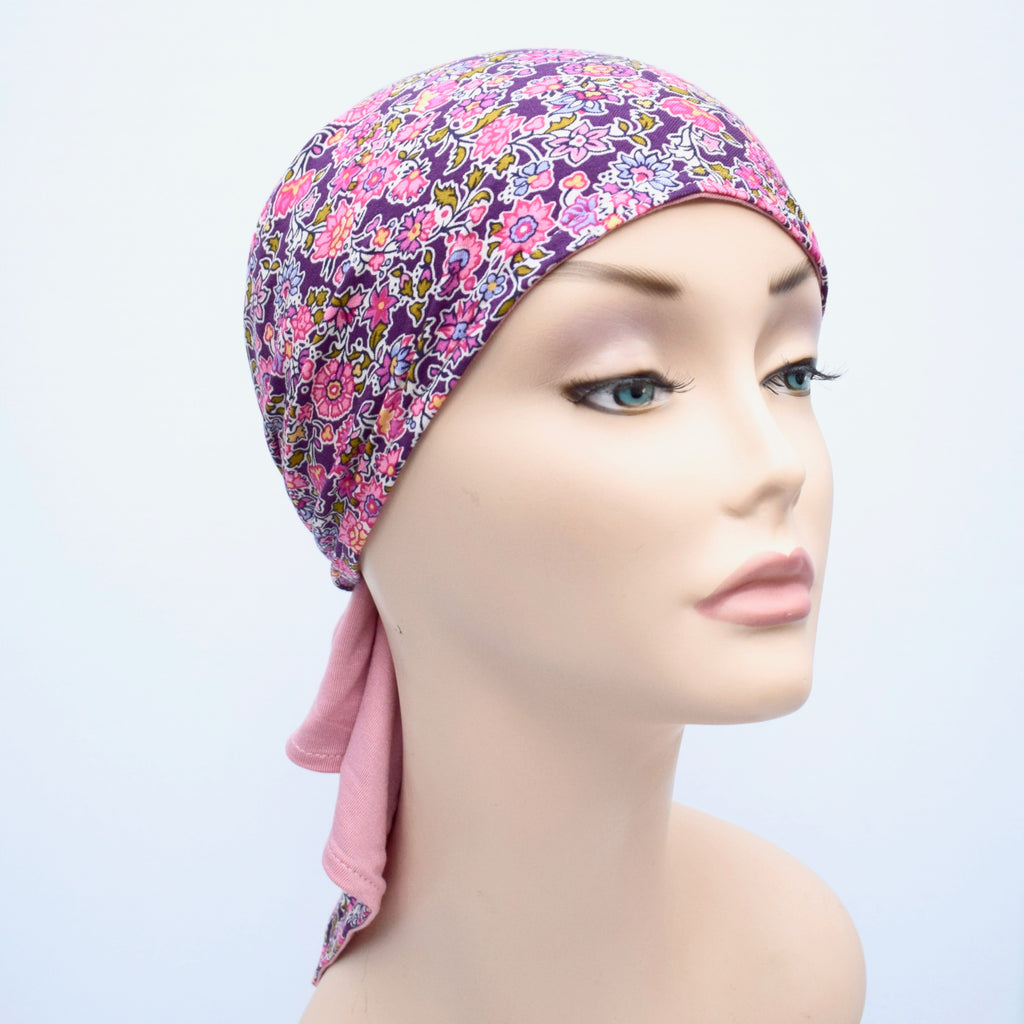 Are you looking for Pretty Cancer Headwear? Do you need to feel feminine during chemotherapy treatment? 
We make feminine, flattering floral and pretty Liberty Print Hats, Headscarves and Head Wraps for ladies suffering hair loss from chemotherapy treatments or non-medical Alopecia Areata. Designed with Style and also comfort in mind; our headwear is also easy to put on. No lengthy lifting of arms. 
Gorgeous beautiful prints from Liberty of London for women of all ages. Available in standard size which fits most women and also extra large size. 
The Liberty print (double sided with a co-ordinating plain side) head wraps and headscarves offer height and interest off the forehead and can be worn either side and folded over offering multiple ways to be tied depending on your mood or clothing. 
Or beautiful range of Bold Beanies cancer hats can be worn as daywear or as a breathable temperature controlling night cap. Plenty of cute prints to choose from and match your nightwear. 
The stretchy thin cotton fabric fits snuggly onto the head and doesn't slip around like other cancer headwear. Our high quality Liberty fabrics are naturally sweat-wicking, breathable and UV protective. 
Which one will you choose? Free UK Delivery on all orders over £40. Fast Worldwide Shipping.
Tags:

bowel cancer, cancer, chemo, chemochic, chemotherapy, cute, feminine, flattering, floral, Hair Loss, hairloss, hats, Head Wraps, headscarves, headwear, ladies, liberty, liberty print, pretty, women