Posted by Emilienne Rebel on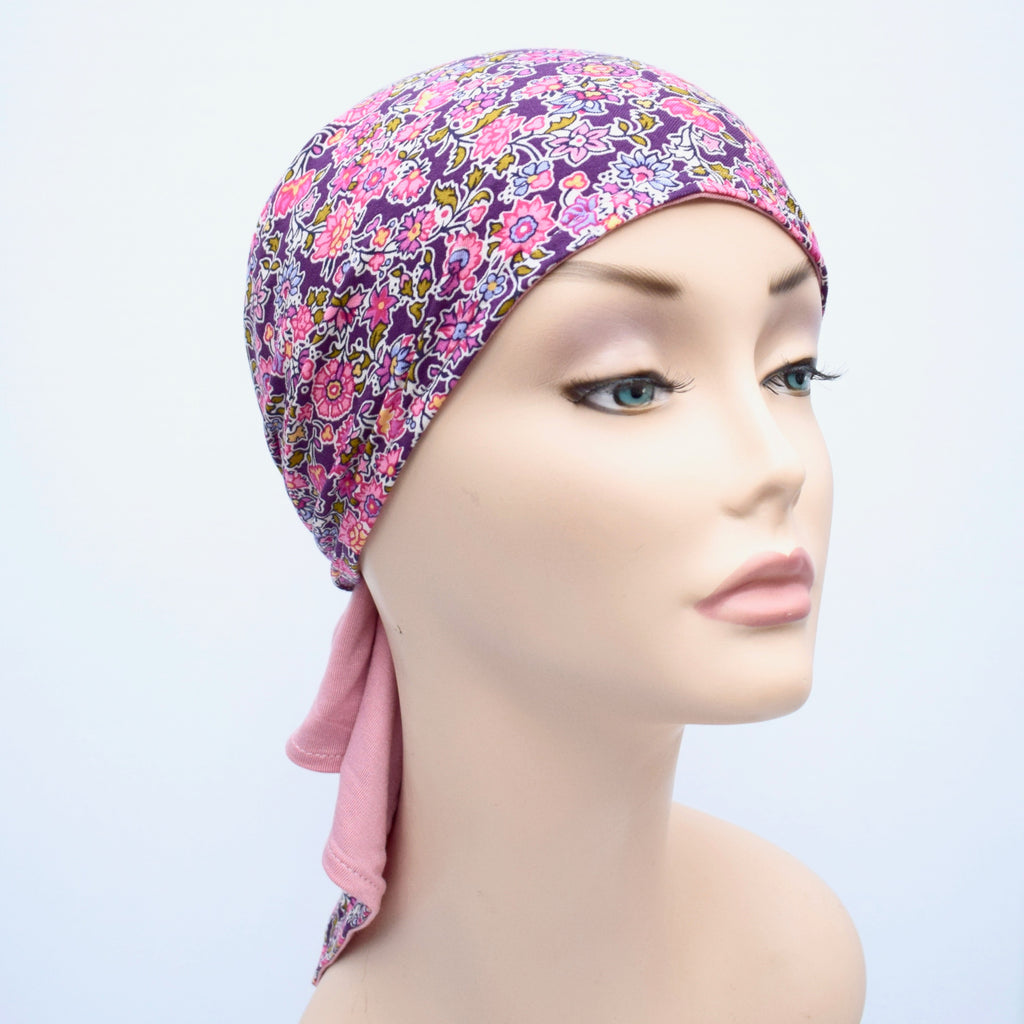 See our new range of Liberty Head Scarves online now. Which Iconic Liberty print double-sided headscarf (with a reversible plain cotton co-ordinating side) will be your favourite?
Are you having difficulty tying a head scarf? Don't have anyone to help you tie one and need to tie your headwear on your own? Have had breast or lymph node surgery or radiotherapy and can't hold your arms up above your head for very long?  Well, we've taken the difficulty out of it!
I really struggled to tie head scarves when I lost my hair during treatment for stage 3 advanced Breast Cancer and had had lots of different surgeries. I've designed these new headscarves to be super easy to tie. Made using the highest quality softest, stretchiest cotton jersey material, they are already cut to a triangle shape and so just need to be tied once either at the back of the neck or the side, whichever you prefer. 
Not just for cancer or alopecia hair loss, our range of Liberty Head Scarves can be worn by any woman with or without hair! They are super soft and comfy and fit snuggly on the head and don't slip around like other scarves, due to the nature of the fabric. 
#cancer #cancerheadscarf #chemo #chemotherapy #comfyforchemo #liberty #libertyprint #libertyheadscarf #cancerheadwear #hairloss #alopecia #boldbeanies
Posted by Emilienne Rebel on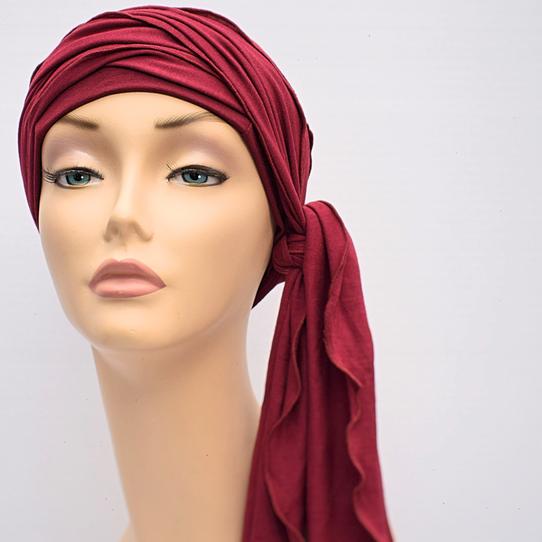 I had a really lovely online enquiry from a customer earlier asking about shipping our bold Beanies cancer hats to the USA. 
She was looking for stylish women's headwear which was also comfortable as she's having chemotherapy treatment for breast cancer. I explained about our snug, coton beanie cancer hats and beautiful quality Liberty printed double sided head scarf made for comfort and ease after surgery. 
Having chemo, she'd lost her hair quickly and felt cold at night, like I did. Her bald scalp was extra sensitive, so she wanted cotton headwear as they are hypoallergenic and breathable. The skull caps for ladies are suitable for daywear and as a temperature controlling cancer sleep hat.
She ordered some soft cancer Beanies (plain colours and Liberty prints) and head scarves to be shipped to America and had a headwear bouquet sent to a friend as a thoughtful cancer gift also having chemotherapy in Ireland. She also ordered a graffiti greetings skull cap to be sent to America for her and her children to write on for her oncologist as he is a runner as thin breathable sweat wicking exercise beanie.
I really love hearing from my customers and good feedback about our pretty cancer headwear. 
Fast international shipping to USA, Canada, Australia and Ireland.
 

FREE SHIPPING

 

on all orders over £65.