Posted by Emilienne Rebel on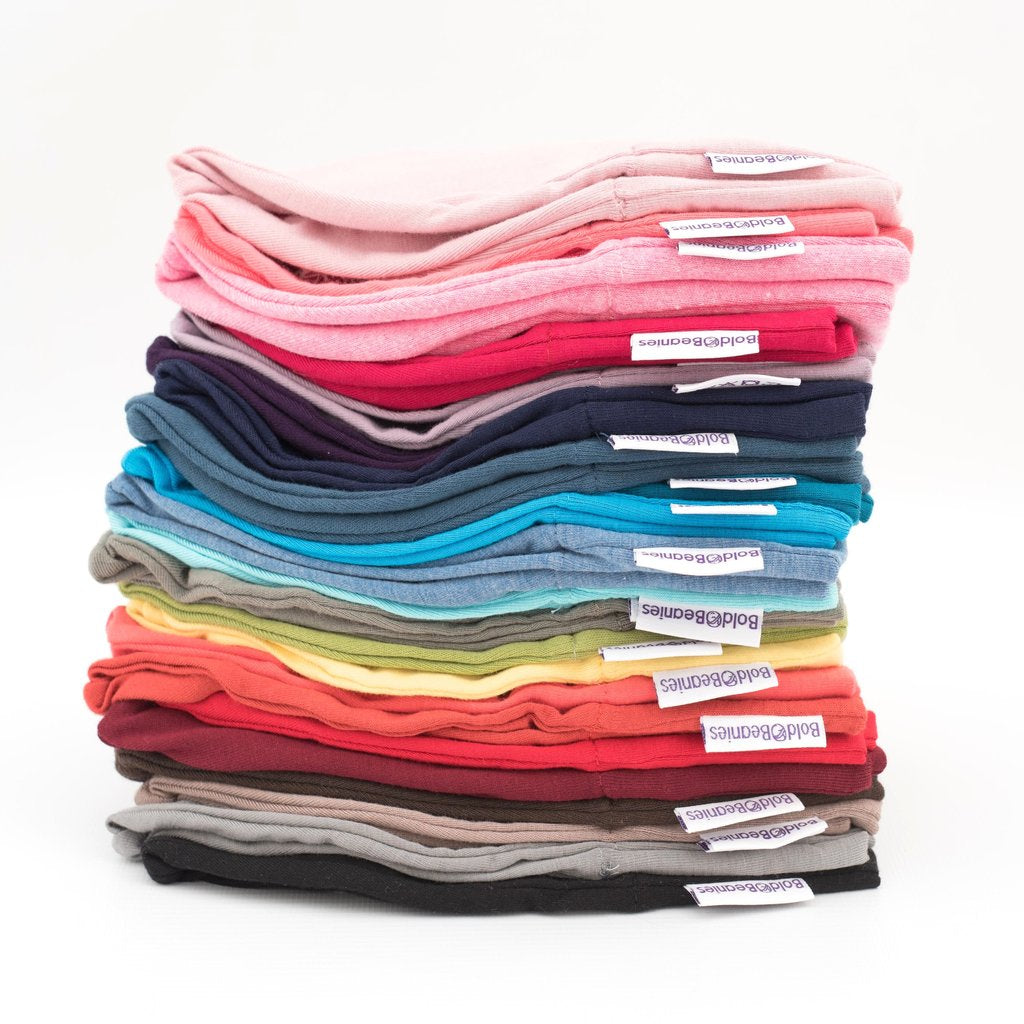 Bold Beanies are made from thin stretchy cotton fabric to fit snuggly and comfortably on a bald scalp from Chemotherapy. The silky soft natural fabric helps the patient maintain the head an even temperature. 
These quality plain and Liberty fabrics wick away sweat and provide UV protection on bald scalp in the sun. Perfect to wear on their own or under other sun hats, scarves, Hijabs or helmets to stop them slipping and provide a moisture barrier in warmer weather. Great for hot hospital rooms but to stay covered up. 
Bold Beanies cancer hats are the perfect sleep cap to allow the wearer a good nights sleep. They don't slip around like scarves and are super comfy. Breathable and temperature controlling and also stylish, so ones less thing to worry about during treatment. 
Also available extra-thin Bold Beanies especially designed for very hot weather. Not just for cancer, these wonderful stylish hats are great for all hair thinning or alopecia.
Are you looking for a thoughtful cancer gift? then why not send a Bold Beanie as a rose or bouquet. We roll the hats to look like roses... a beautiful, thoughtful, practical and traditional gift. 
Posted by Emilienne Rebel on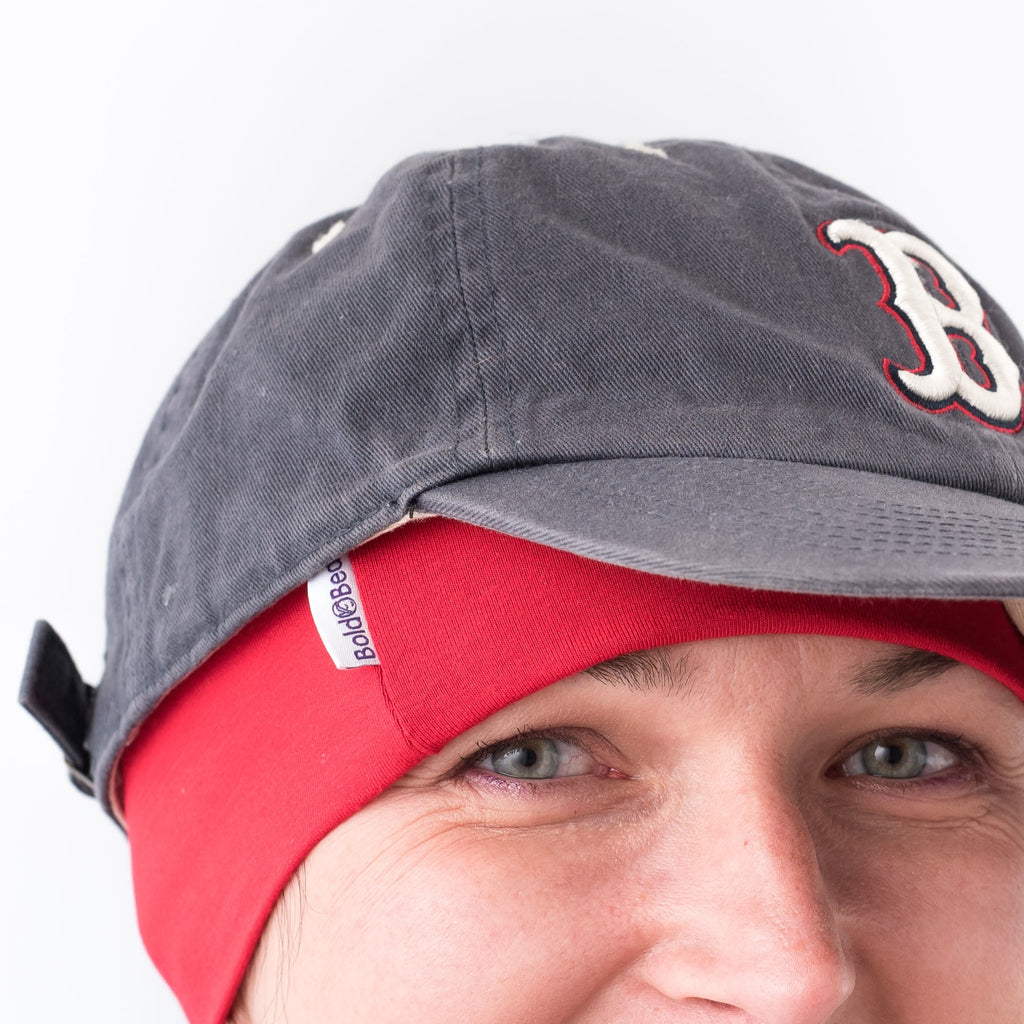 Bold Beanies are the solution to keeping a bald scalp, sensitive to the cold and element, protected in warmer weather and all year round. Thin soft and stretchy cotton fabric designed to fit snuggly on the head to provide the wearer with a comfortable hat whilst going through hair loss from Cancer Chemotherapy or Alopecia. 
Protecting the sensitive skin on the head from harmful UV rays is important as well as simply to cover up around the house. Bold Beanies are great on their own as a simple barrier on cooler days but can also be worn to protect the head outside from harm rays from the sun. Wear as a comfy, breathable, sweat wicking layer under other types of summer headwear. Designed in the UK by a Cancer survivor to stay snuggly in place and not slip around like a scarf the wearer (men, ladies or children) can carry on with activities knowing it won't fall off or blow away. 
Especially suitable when a wig or scarf is too hot or itchy and just looking to be covered up and comfortable... and stylish too! 
These alternative hair loss headwear hats come in a wide range of Liberty prints and plain colours to suit all tastes. Customisation or personalisation in available on all plain hats. Looking for a gift for someone going through treatment? Send a Bold Beanies Bouquet or Graffiti Greetings hat as a thoughtful gift to show you care. 
Posted by Emilienne Rebel on
Bold Beanies are Soft Snug Cotton Thin Breathable Beanie Skull Caps for Men, Women and Children. 
Designed to fit snugly but not tightly on a bald scalp, with minimal seams and no irritating labels or stitching to be as comfortable as possible so you can forget you are wearing one and get on with your day. Also suitable as a night sleep cap. 
Designed and Manufactured in the UK by a Breast Cancer survivor who lost her hair and just wanted something simple soft and pretty to cover up easily. 
Luxury, quality thin stretchy fabrics which mean they are great for layering up under other hair loss headwear, Hijabs, turbans and all types of scarves and helmets.