Posted by Emilienne Rebel on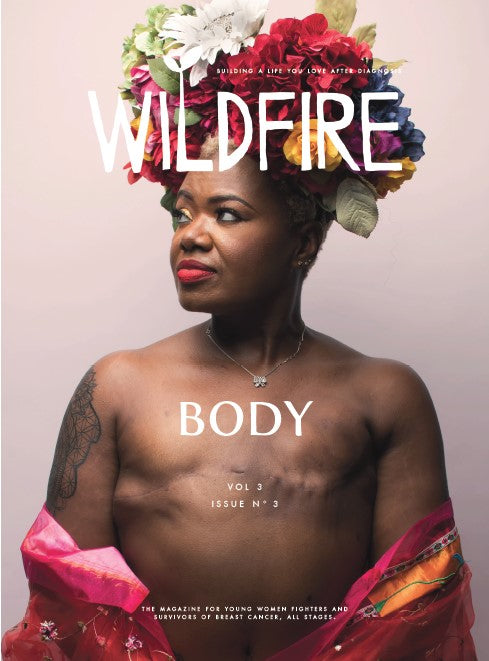 I've just stumbled upon this magazine through social media (Instagram) and I just had to share immediately. More than a breath of fresh air, this magazine WILDFIRE is like a lightening bolt... a much needed one for me. I am in awe of the honesty, insight, knowledge, creativity and beauty of this publication (available in print and digital... with a free issue trial).
Here's what April Stearns has to say about why she started WILDFIRE Magazine
"I am now six years out from my breast cancer diagnosis, which occurred when I was 35. Over the years since that terrible day I have found the information and resources aimed at young breast cancer survivors to be lacking – yes, we all know about early detection and mammograms, but what about all the rest of it? What about the mental scars and physical side-effects? Rather than hearing from older women on issues related to lymphedema (though, honestly, I do want to talk about lymphedema, too), I want to hear from young survivors on issues related to this rich post-cancer-diagnosis life that are specific to being young -- dating, fertility, parenting, marriage, reconstructive surgery (or not), "scanxiety," sexuality (and the pain associated with sex, right?), disease recurrence, etc.
And it turns out I'm not the only one feeling this way.