Posted by Emilienne Rebel on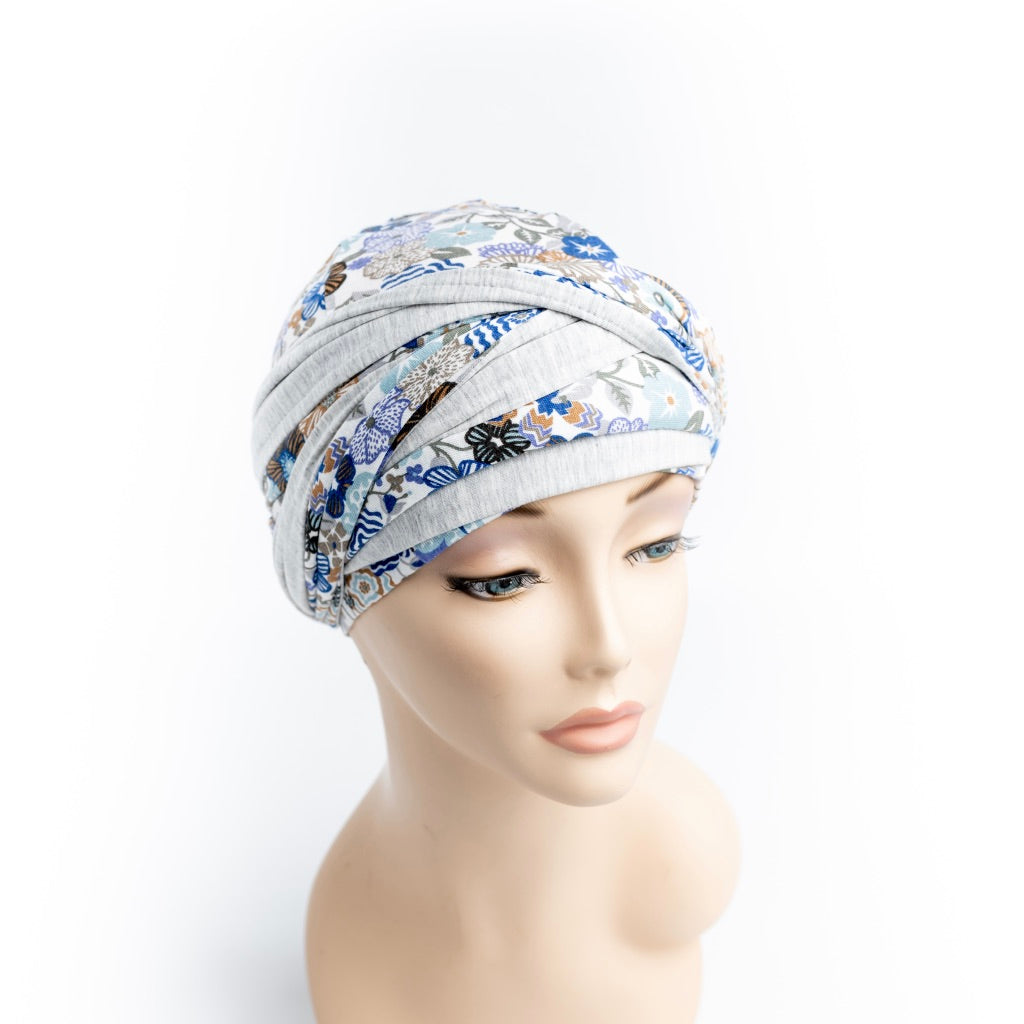 Bold Beanies are proud to introduce new double-sided Liberty Print Head Wraps to their head covers selection of products for women and teen girls undergoing chemotherapy treatments for cancer or more permanent hair loss such as Alopecia Areata.
Beautiful Liberty Prints on one side and a co-ordinating plain on the other. The Head Wraps are about one and a half metres long and can be wrapped on their own or over a Bold Beanies hat to add a stylish turban style interest to the face. The wraps can be tied in a multitude of ways depending on mood and the look of the day. The double side is not just economical but practical too, offering many more options to wear and style. 
Made in the UK using the highest quality fabric and finish. Due to the stretchy nature of the fabric they are very easy to tie or tuck in and so no lengthy lifting of arms is required... just wrap, tie or tuck in - easy! One less thing to worry about. 
We are adding new styles of this new product weekly, but please contact Emilienne (info@boldbeanies.co.uk) directly if you have anything specific in mind? Maybe you are having chemotherapy and attending a more formal event and need something to co-ordinate with an outfit.
A bespoke hair loss head wear hat, headscarf and head wrap service is available.
The fabric is naturally breathable and UV protective and designed with style and comfort in mind. 
Posted by Emilienne Rebel on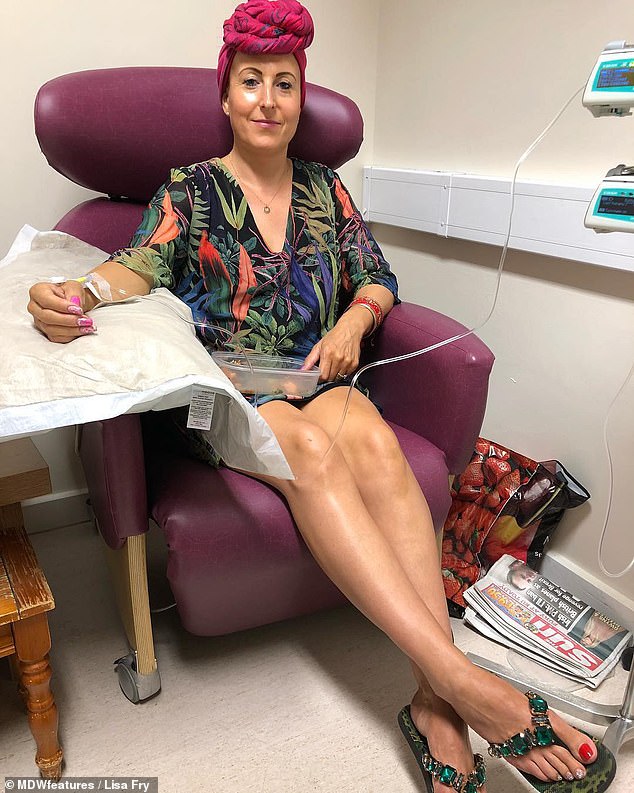 So happy to see my friend Lisa getting the recognition she deserves for her amazing inspirational attitude to her challenges. A women of such dignity, caring, style and strength, I'm so proud to know her.  
"I dress for chemo like I'm on a night out" says Mother-of-four, 39, who found out she had incurable cancer two weeks before birth of her 'miracle' fourth child, says feeling glamorous helps her cope with gruelling treatment.
"A mother-of-four who was told her breast cancer had returned and become incurable just two weeks before the birth of her fourth child has revealed how she always 'glams up' for chemotherapy sessions. 
Nurses treating personal trainer Lisa Fry, 39, from Cheltenham have dubbed her the 'most glamorous patient' because she always arrives on the ward in heels and wearing her glad rags. 
Lisa already has three sons, Charlie, 14, Marley, 12, and Woody with husband Wayne, and Jagger, her fourth, was born on March 25, 2018. 
At 31, Lisa was breastfeeding her third son, Woody, ten, in 2011 when she found a lump in her left breast and was later diagnosed with stage three aggressive breast cancer."
The Lisa Bold Beanie cancer hair loss hat is named after my animal print loving friend: 
https://www.boldbeanies.com/products/the-lisa-bold-beanies-hat
Read the entire article in the Daily Mail here:
https://www.dailymail.co.uk/femail/article-6768549/Mother-incurable-cancer-reveals-dresses-chemo.html?fbclid=IwAR06BAkRSz-ODGXQW3JXuFQXrjPgo0VyAkNcjhmMX9OMLdH2l4mbfEzQXhc