Posted by Emilienne Rebel on
I was delighted to be approached by Alex Jones to chat about the creation of Bold Beanies and my experience of Breast Cancer on her BBC Radio Wales show on Sunday Morning. Talking hair loss from chemotherapy treatments and starting my small business making my innovative soft, comfy yet fashionable Bold Beanies from North Wales.
Explaining the need for stylish cancer headwear for younger women and what makes my award winning beanie cancer hats so popular for hair loss sufferers; my Bold Beanies Bouquets and roses to create a beautiful, traditional yet practical gifts for women suffering hair loss (from chemotherapy treatments or Alopecia); expanding the range to mens, teens and kids ranges also and the development of sustainable new products like head wraps, headscarves, face-masks, PICC sleeves all using quality Liberty and fun cotton fabrics and my book HOPE.
A positive story of survival 15 years after my grade 3 advanced diagnosis of Breast Cancer and how grateful I am to be able to watch my children grow, support lovely charities and make a difficult time for others just that bit more bearable.
Posted by Emilienne Rebel on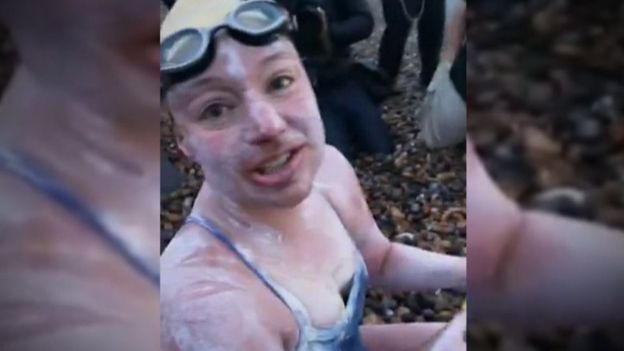 Sarah Thomas, 37, a cancer survivor has become the first person to swim across the English Channel four times in a row non-stop.

Sarah began the epic challenge in the early hours of Sunday and finished after more than 54 hours. The open water ultra marathon swimmer - who completed treatment for breast cancer a year ago - dedicated her swim to "all the survivors out there".

The swim was due to be about 80 miles but because of strong tides Ms Thomas ended up swimming closer to 130 miles.

Ms Thomas completed the final leg on Tuesday at about 06:30 BST.
THANK YOU SARAH!! What an amazing achievement! 
Speaking to the BBC after she came ashore at Dover, she said: "I just can't believe we did it.
"I'm really just pretty numb. There was a lot of people on the beach to meet me and wish me well and it was really nice of them, but I feel just mostly stunned."

She said she planned to sleep for the day, adding: "I'm pretty tired right now."

Swimmer Lewis Pugh said in a tweet: "Just when we think we've reached the limit of human endurance, someone shatters the records." 
I know of another swimmer Helen, who has inspired a collection of Bold Beanies chemo headwear who is also an incredible swimmer and inspires me every single day!!
Posted by Emilienne Rebel on
Veteran BBC Middle East editor Jeremy Bowen has said he has been diagnosed with bowel cancer.
The former BBC Breakfast host said he was undergoing chemotherapy after noticing "funny pains in my legs and in my back" whilst in Iraq last May.
Screening for bowel cancer in England is to start taking place aged 50,
 Public Health England said Last Year. 

April is bowel cancer awareness month and Bowen revealed his diagnosis to raise awareness of the disease.

Doctors initially believed the veteran journalist's pain was due to scarring from previous surgery, he told BBC Breakfast, the show which he presented alongside Sophie Raworth between 2000 and 2002.

"I had no symptoms - none of the classic bowel cancer symptoms. Nothing at all. But I thought I should get a test", he said.

He said he received a positive result and had a colonoscopy - a camera inserted into the colon to look for signs of cancer.

"It's not nearly as bad as it sounds - they give you lots of drugs," he said.

Surgeons found a tumour, which they removed, and he was currently having chemotherapy, he said.
Posted by Emilienne Rebel on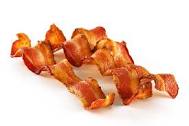 "Regularly eating foods like bacon and sausages may raise the risk of breast cancer, according to researchers."
I myself am a vegetarian; I breast fed both my babies; I am not overweight and take regular exercise; have no family history of Breast Cancer and I drink rarely. So articles like this often may me stop and think... why are more younger women getting Breast cancer... is there an environmental trigger? 
"A review of studies found women who ate high levels of processed meat had a 9% increased risk of the cancer compared with those who ate little of it.
The study backs up previous findings of the World Health Organization, which says processed meats cause cancer.
Experts recommend caution about the findings and say the actual risk for individual women is "very small"."
Read more of the BBC New article here: